Buzz about Total 200
The ride was unbelievable from every perspective! The volunteers were more like superheroes coming to our aid. The riders were great, the peanut butter sandwiches and enduralyte were lifesavers, and the logistical organization of the ride could not have been better.
2008
Map and Overview:
Routes
As with every year, we make some adjustments to the routes - 200 mile and 200k options. This year we are planning to follow closely the same route as last year which featured some great enhancements from previous years and allows for better support and also more scenic roads.
2016 Route and Maps are now POSTED below.
The Start/Finish location is at Canal Park (2nd and L Streets SE) near Nationals Stadium and Navy Yard Metro.


2016 Route Map Overview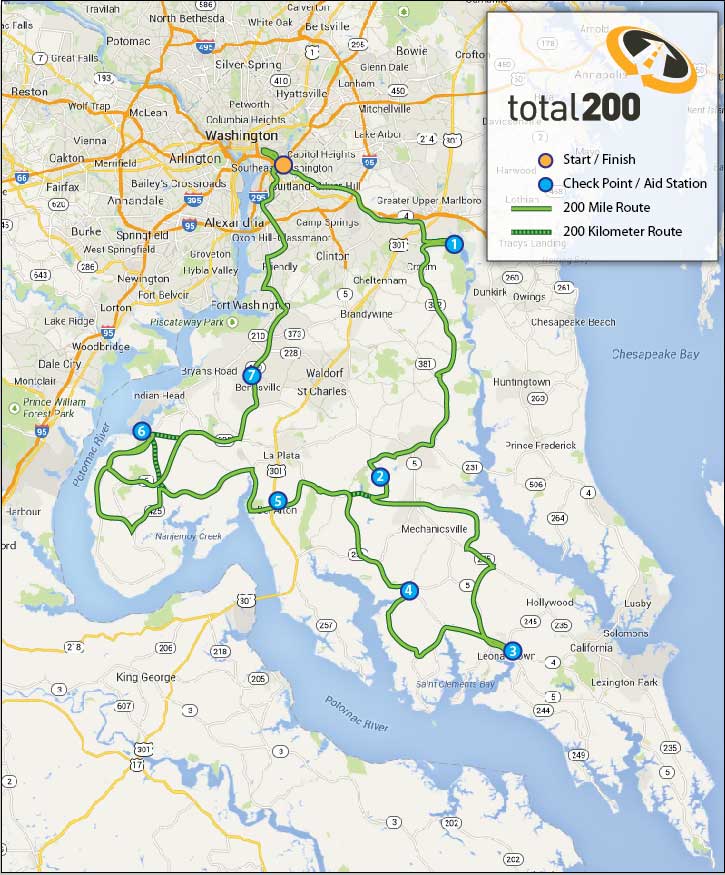 Elevation: Please view the map link above that has elevation profiles.