Buzz about Total 200
A well organized experience that I will never forget.
2010
Map and Overview:
Routes
As with every year, we make some adjustments to the routes - 200 mile and 200k options. This year we've added some rest stops, a new lunch location and some re-routing in the last 10 miles to avoid traffic areas.
GPS Files & Cue Sheets
The Total 200 2013 files can be downloaded from the Ride with GPS website (links below). Once on the Ride with GPS website, to download the GPS files click on "Export" tab in the right column and choose your preferred file type.
Ride with GPS: Total 200 Miles
Ride with GPS: Total 200 Kilometer (125 miles)
Cue Sheets can also be customized and downloaded from the links above (Ride with GPS website - click on the "Print Map + Cue PDF" in the right column). OR download here:
Total 200 Mile Cue Sheet
Total 200 Kilometer Cue Sheet

Route Map Overview
This is a quick look at both routes. Use the links above to Ride with GPS for more details.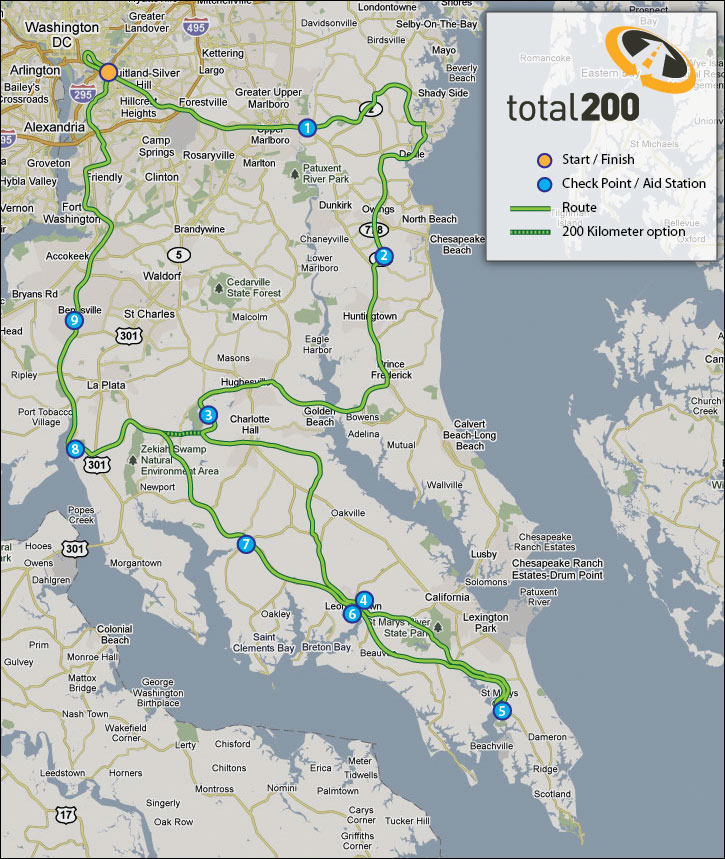 Elevation Charts: This is an approximation and not exact. Please view the GPS file data for more detailed view. Also, note the scale of elevation (0 - 285 feet).
200 Mile Route Elevation